Listen
The project proposes to customize with school educational plan that establishes a positive relationship between educational tutor and the student, and to provide all students promoters factors that recognize and support its growth to go achieving levels of personal safety to help them develop holistically and satisfactory.
The relationship is based on the personalized tutorial backbones that give meaning following:
Inclusion and mentoring.
Linkages and learning.
Active listening and changing look.
Relational management and recognition.
The project aims to give voice to children and the kids so they can express what they think, what they feel, how they live, what they like, dislike what ... offering meeting spaces, so quiet, unhurried, for power- transmit them delicately, personally and without exception, the message "You matter to me." Areas to know more broadly not only students, but also the person, because each has its own history that makes it different, you need to be respected, to be valued and recognized.

About the project: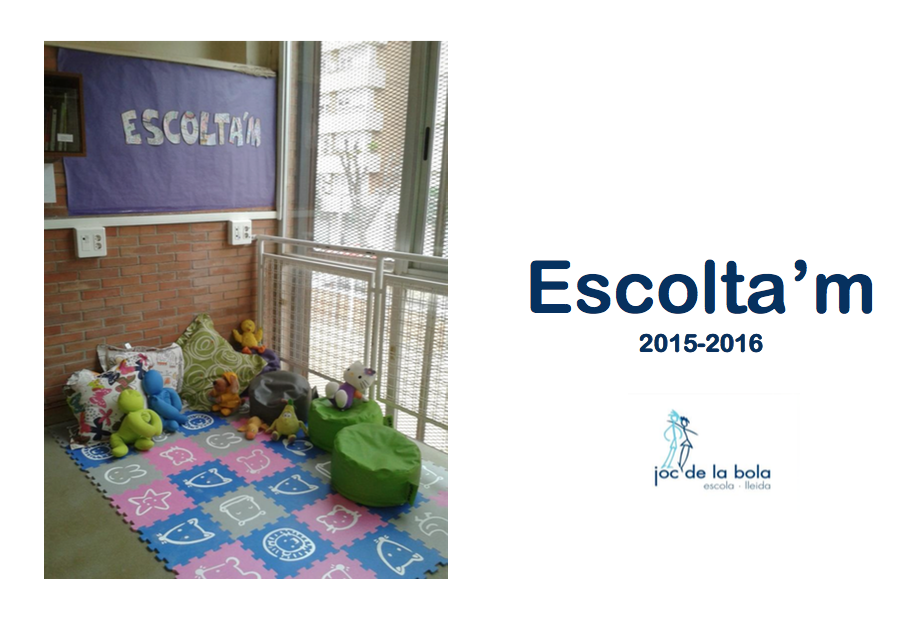 You can download the PDf document we used in the parents meetings in the following link

To kown the project bibliography, download the PDF file: bibliografia projecte "Escolta'm"